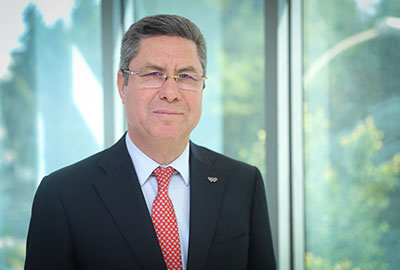 Mehrez BOUSSAYENE, former magistrate, has been practicing for 34 years in litigation, counselling, and arbitration covering several disciplines of business law, judicial and real estate law.
He has developed over the years an extensive experience in the different areas of legal practice.
He held the following positions:
As Judge since 1983:
Advisor at the Court of Appeal of Tunis: Civil and Commercial Chambers and speedy-trial Tribunal.
Judge at the real estate Court of Tunis.
Judge at the Commercial Chamber at the First Instance Court of Tunis.
A bankruptcy Judge (insolvency proceedings).
Investigating Judge in Tunis (essentially in business criminal law).
Former elected member of the High Council of the Judiciary and the Disciplinary Council of Magistrates.
As lawyer at the Tunisian Bar since 1989:
Lawyer at the Supreme Court
Former member of the Executive Committee of the International Association of Young Lawyers (IAYL).
Member of the International Union of Lawyers (IUL)
Arbitrator for the National Sports Arbitration Committee of Tunisia.
Former President of several sporting bodies.
Lecturer on "Arbitration and Sports Law" for the postgraduate degree at the Faculty of Law and Political Sciences of Tunis.
President of the Tunisian National Olympic Committee since 2013.
President of Legal Commission of the Association of National Olympic Committees of Africa (ANOCA).
Member of the International Olympic Committee "IOC" of Culture and Heritage.
Member of the International Relations Commission of The Association of the National Olympic Committees (ANOC).
Member of The London Court of Arbitration.
Business criminal law
Corporate law
Foreign investment law
Real estate law
Commercial law
Civil law
Labour law
Insolvency law
Arbitration
« Antitrust Law and Consumer Law», Article published in RJL 1996.
« Emergency Procedures », collective Work, publication of the International Association of Young Lawyers (AIJA) 2000.
Book : "Ma vision pour la Tunisie » (My vision for Tunisia).
Author of several law articles and supervisor of several law dissertations.